Register
Bison Lacrosse Fall 2020 to Summer 2021 Evaluations & Tryouts Lacrosse
Bison Lacrosse Fall 2020 to Summer 2021 Evaluations & Tryouts are Here!!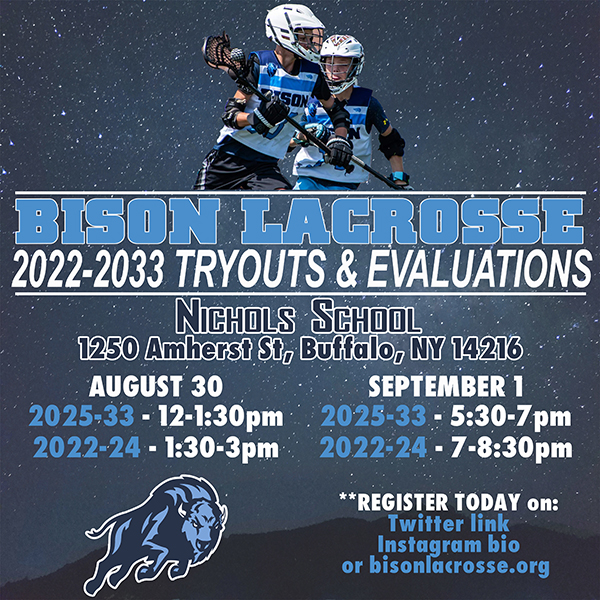 We are excited to announce our tryouts for this upcoming lacrosse season! Below you will find the dates and times for each class. During registration, you will have the option to choose which sessions you are interested in coming for - 2 options for each age group - both sessions are strongly recommended, if possible!!
August 30th, 2020
2025-2033 - 12:00pm-1:30pm
2022-2024 - 1:30pm-3:00pm
September 1st, 2020
2025-2033 - 5:30pm-7:00pm
2022-2024 - 7:00pm-8:30pm
Location: Nichols School, 1250 Amherst Street, Buffalo, NY 14216
If you have any questions, please reach out to Bison Lacrosse Director Colin Bathory at bisonlacrosse1@gmail.com!