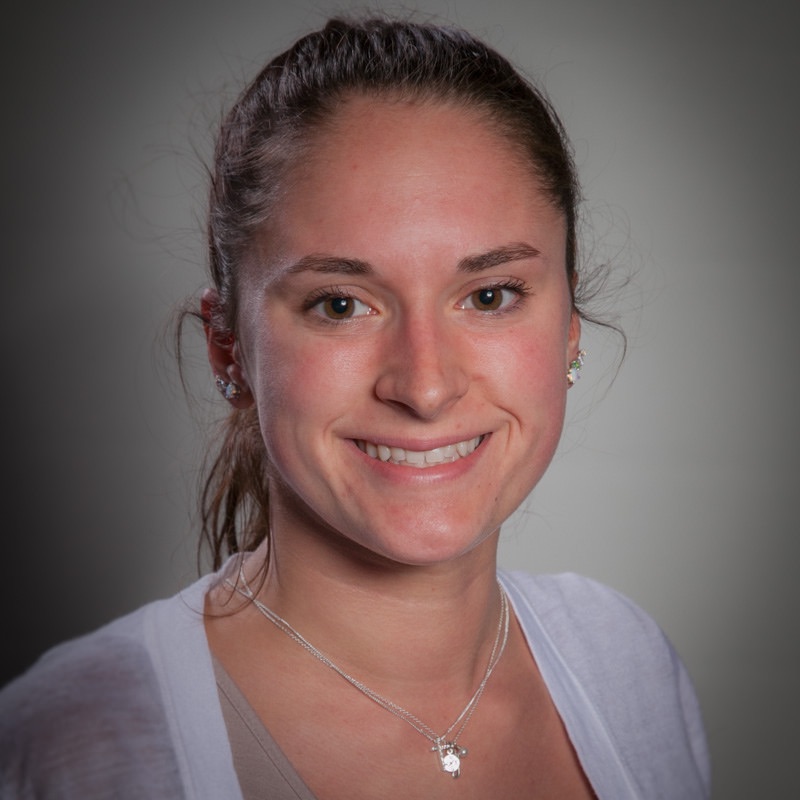 Jess Hart - Team & Program Director
Up and coming lacrosse coach with a passion for teaching and playing the game. Coach Jess understands the game from both a player and coaching perspective. She has played defense, attack and midfield throughout her years of play. This experience gave her great knowledge of what is required at each position. She has 7 years of player experience on teams at Mount St Mary Academy and University at Buffalo. While at the university at Buffalo, she was also on the Division I Rowing team. Serving as a captain on all three of these teams allowed for leadership development, which later fueled her passion for coaching. After 4 seasons of coaching experience, with multiple levels of skill, she understands that the best way to coach is to learn from the player first. Coach Jess continues to expand her knowledge of the game through coaching clinics and continued play.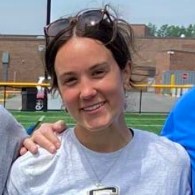 Jane Truesdell
Coach Truesdell has been involved with lacrosse for over 10 years now as both a player and coach. From the Buffalo area and starting off at Nardin Academy, she played at the Varsity level for three of her four high school seasons as midfielder and attacker. Once she joined the UB Women's Lacrosse program in college, she made the switch to defense, using previous offensive experience to up her game. In college, she was given the opportunity to run and manage all of the Club Sports teams at UB for three of her four years as an undergrad, which led her into a coaching career. Coming off of a hot season coaching the Girl's Modified program for the Sweet Home Panthers, Coach is excited for the opportunity to partner with Bison Lacrosse, to grow the sport that she loves, and give kids an opportunity to learn and have fun. All of us or none of us!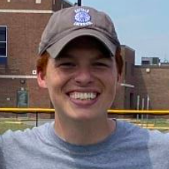 Keegan Woloss
Coach Woloss comes to us from Clifton Park, NY where he had the opportunity to play with the incredibly successful lacrosse program at Shenendehowa High School. He spent his first three years at the high school as a goalie, before moving to midfield his senior year. Coach Woloss attended the University at Buffalo where he played for the Men's Lacrosse program all four years of his undergrad. He spent all four years as a LSM (long-stick midfielder) for the Bulls, and made it to National's his freshman year. Coach Woloss and Coach Truesdell now work together at Sweet Home, as he has found a new passion for coaching Women's Lacrosse and working with our athletes. Coach Woloss is amped to be a part of the Bison program.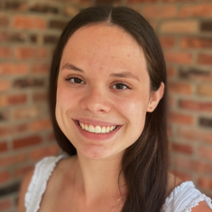 Emma Telesco
Coach Emma has been around the game of lacrosse for five years and has a great passion and understanding for the sport. She is currently a student at St. Bonaventure University and plans on becoming a teacher in the future. Coach Emma plays on the club lacrosse and club basketball teams at the university. She is also a graduate of Mount St. Mary Academy,
where she got involved in lacrosse during her sophomore year. During her senior year, she tallied 42 goals and 21 assists, while helping to lead her team to a league championship and a state semi final game. Coach Emma was the captain of her lacrosse, basketball, and swim teams while at the Mount, where she took on leadership roles with a focus on hard work. She has coached middle school basketball, as well as run the athletic summer camps at Mount St. Mary Academy. Coach Emma wants her players to not only have fun while competing, but gain new skills and discover a love for lacrosse, while learning to become trustworthy and compassionate teammates.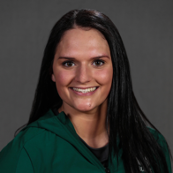 Katie Hart
Recently graduated defensive player out of Slippery Rock University. Katie was a 4 year starter and Captain her junior and senior season at the Rock. She is 20th in program history for caused turnovers. She started as a three season athlete at Mount St Mary Academy. She was named Scholar Athlete of the year at the Mount and first team All Western New York in Women's Lacrosse her senior year. In 2016, she was named Monsignor Martin Offensive Player of the Year and received first team All Catholic her junior and senior year. Katie has helped run multiple clinics and private lessons. She understands the importance of making instruction personal through sharing her years of experience.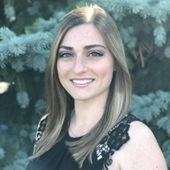 Marielle Buffamonte
Marielle first started playing lacrosse for Mount St. Mary Academy in 2011. She played attack and was one of her league's leading goal scorers. After four fun-filled years at MSM, Marielle joined the Division 3 Women's Lacrosse team at John Carroll University where she made the transition to Defense. This was a natural transition as she had played Defense in Ice Hockey for many years and felt that the same fundamental skill sets were used.
Marielle started coaching lacrosse as a college-sophomore. She was the Assistant Coach at Shaker Heights High School for the Varsity Girl's Lacrosse team from 2016-2018. Upon graduating from JCU, Marielle returned to Western NY, where her love for lacrosse has continued. She is currently playing in a summer league, taking a referee class, and coaching clinics with the Bisons Lacrosse family. Marielle currently works for her family's business, Parkside Candy Co.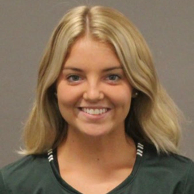 Molly Meegan
Recently graduated from Mercyhurst University. Molly played a lot of minutes all 4 years and started junior and senior year. Molly was captain her senior year for Mercyhurst women's lacrosse. She attended high school at Mount Saint Mary, she received Super 7 athlete of the week along with receiving All Catholic her junior and senior year. She has helped her coaches at Mercyhurst and Mount Saint Mary at several clinics that were held. Molly is knowledgeable on both sides of the fields with being a midfielder her whole career. Molly is looking forward to teaching these girls and making them the best they can be on and off the field.
Genevieve Rao
Coach Rao has had a lacrosse stick in her hands for almost 15 years, playing at all positions on the field but mostly midfield. She is an aspiring Physical Therapist, currently studying Exercise and Nutrition Sciences. Coach Rao hopes to instill in her players a passion for movement, cooperation, dedication, and skill work, as well as a lifelong love for the game of lacrosse.
Tori Tondrow
An up-and-coming coach that has a passion for the game of lacrosse. She started playing lacrosse at 7 years old putting her at nearly 17 years of player experience. She specializes in draw controls and has played midfield for the majority of her career. Playing midfield gives her a greater understanding of how to move the ball efficiently and what it takes to find the back of the net. She's now at the point in her lacrosse career where she is ready to give back and coach the next wave of players in order to grow the sport and share the love of the game.